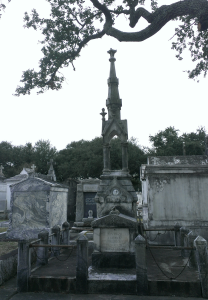 Every city is a person. San Francisco, for example, is a cooler-than-you power player by day, club kid by night with a serious drug problem and crushingly low self esteem. He's beautiful, but the kind of beautiful you regret finding in your bed in the morning when his makeup's come off and you see what he really looks like. Sacramento is his younger sister who wants to be as cool as her older brother and tags along to his parties, but she really just doesn't get it, and won't, ever. She's self important and destined to be either a politician or homeless, depending on whether she's willing to sell out or not. Portland simultaneously hates himself and thinks he's better than everyone else, writing mostly bad but occasionally amazing poetry, while drinking whisky flights and watching the rain mist over the concrete outside his rent-controlled studio apartment downtown. He's beautiful, quirky, and surprisingly athletic, which is amazing considering you're pretty sure he lives mostly on coffee.
New Orleans is a man who laughs too fast and too hard, talks too much and too long, drinks to work up the nerve to socialize and then keeps drinking until he's sick, the sort of drunk who can turn on you without warning. He's a fantastic pal to hang around the town with because he knows everyone and doesn't mind introducing you, an amazing cook able to whip up the most amazing meals faster than you can blink, and overall will show you a damned good time as long as you're buying. He's got a timeless sort of tired beauty, the grace of a man who's been through some really rough times, and the charm of a desperate charlatan in need of some quick cash. He spends way more than he earns in an effort to make himself seem far less tired and sad than he feels, and he dates twin sisters Life and Death. When Life has partied herself out and goes home in the morning, Death visits by day and they stroll among graveyards and quietly share memories of happier times.
He needs the love of both women to be allowed to be who he is.
New Orleans is a larger than life, boisterous, beautiful place. In some places, the beauty is plastic and painted on, but there nonetheless. In other places, it's quiet and stately and dignified; beautiful if you notice it or not. Everywhere you look, death and life are married and inseparable. Among the touristy, horrible glitz of Bourbon Street, there's a smell of sick and decay and deteriorating sidewalk rubble to trip you up at every turn. Among the quiet graveyards around City Park, plants grow between the cracks of the crypts, the living wander freely, and the whispering of traffic is never far off.
New Orleans remembers what it's like to have a healthy relationship with death.
We visited a very beautiful paper and pen boutique in the French Quarter, called originally enough – Papier Plume – and spent a fair bit of time looking at the most elegant instruments for committing ink to paper. Beautiful glass fountain pens, calligraphy pens, ink of every shade, and journals of artisan paper for keeping track of your life in. Everything you need to spill your living thoughts on to dead trees. As a sort of team memento thing, we all three bought glass fountain pens. We spent more time deliberating on ink than we'd spent choosing the pens, and I'm grateful and surprised that the shopkeeps never got the least bit impatient with us. I found shades I loved, but was dismayed that they weren't permanent ink – they would fade in light or run when wet. The shopwoman asked why I was so set on permanent ink.
Colin looked back at me for a moment unsure of how I wanted to proceed. I smiled gently. "I ..have a terminal disease," I explained, "and I mean to use these to write my farewell letters."
She was quick to recover, immediately understanding and warm. She expressed her condolences, particularly when I mentioned ALS specifically, as – with so many people I'm finding – someone she knew had been lost to it. We made our selections, and she sincerely wished me luck. I appreciated it, and told her so. New Orleans was such a wonderful melt of life and death, that it wasn't awkward to have that conversation. I only mentally dwelled on it at all in order to marvel at how normal that exchange seemed, before putting it away in my memories.
Several times I felt like I ought to have been somehow overwhelmed by it all, achingly sad to know that it's the last time I'll be in that city, thinking on life, death, the afterlife while sitting in St. Louis Cathedral, waiting to be moved enough to weep, and never really feeling like I needed to do so. I felt very comfortable and at peace there. I did not need to mousecreep my way through social interactions, because death was a part of life there. No explanations, no apologies needed, just a warm bath of understanding at the very core of the city. Time enough to relax and revel in a healthy attitude towards death before returning to a world still terrified of it.
I could never live in New Orleans, but it was delightful to be in his company for awhile. I'm grateful for the chance I was provided. Seven days being allowed to be what I needed to be, with two amazing people who love me to the ends of the earth and with whom I feel safe enough to relax my constant need to assure everyone I'm okay, and admit when I'm overwhelmed and need to sit down a bit. Seven days to live and eat and breathe and sleep for a week in a city that made me feel welcome and …normal.. enough to drop my guard in public for a little bit and just be unapologetically weak and flawed and alive.
A chance to be a dying woman in a city perfectly okay with death.