Seven years ago today, I had just started cleaning and painting my new home. I'd had keys for a scant two days and there was a lot to be done. Seven years and two days ago my dream of homeownership had finally come true. It was pretty much my dream home. Huge backyard, a shed AND two car garage for storage, five bedrooms, huge kitchen. I had such dreams for that house. I was going to convert one of the bedrooms to be a kitten room and foster kittens. I was going to install baker's racks I my kitchen and get serious about patisserie in my spare time. My office was set up for studying for my computer science degree in the works, a spare bedroom-slash-library for guests, my bedroom with a ceiling like the night sky. It was gonna be a giant garden in the back and a haven for the snakes I was delighted to learn lived there. I was going to install bat houses.
Six years, eight weeks and one day ago I received news that changed everything.
One of the first things to hit me, after the whole "holy shit, I have a terminal disease and I'm going to die" thing was "oh no I have to sell my house." My new dream house was two story you see. I was beyond crushed, I was devastated. I hadn't even had it for a year and now I was looking at having to give it up. And unfortunately giving it up was not a question. I tried every scheme I could come up with. There was no way to put a master bedroom downstairs, no way to expand the downstairs bedroom to encompass a roll in shower, no way to put a lift in to get the wheelchair upstairs. The hallway was just too narrow. The layout was just too open downstairs. The only aspect of choice I had was, do I sell it now? Or do I wait until I'm physically forced out of the place.
I chose option one. The thinking was, I could get out of this house and purchase a new one while there was still ability in me to decorate the new place. If I waited until I was wheelchair-bound and had useless hands, I wouldn't be able to make the new place my own. So I sold it pretty much right away, at a nice profit, even. It wasn't even on the market a week. I had owned my dream house for just over two years. I rented an apartment as a temporary measure, because I knew it would be a little bit before I could find the perfect place. The new place had to be single-story, had to be wheelchair accessible or at least have the bones to renovated to be so. And crucially? It had to be affordable on what I was going to make while on disability. I had estimates of what I was going to be earning, and at the time Danielle was going to move in with me so I would have help with the mortgage.
It has turned out to be a nigh impossible task. The economy recovered in spades, and suddenly I couldn't afford literally anything in the area. People were coming from California and other places with cash to purchase homes and I simply could not compete. Real life then conspired to interfere, Danielle and I split as friends, so I was suddenly going it alone. Jay decided to move in with me and so all of his needs also needed to be addressed in the house search. My stepfather passed away, leaving my mother unable to afford her home, and so I moved her in with me in my 2 bedroom apartment and we weren't sure what was going to become of that, if her living with me would be a permanent solution or not. My needs became very, very complicated, my buying power dwindled to almost nothing thanks to the booming house market and the pittance you earn on disability, and my "temporary" apartment became more of an unwanted permanent fixture.
Staying permanently in an apartment was never an option though. I need a roll in shower. Apartment complexes tend to frown upon you doing demolition in their units, so installing one here is not an option. Ideally I wanted to stay in the same-ish area so I could keep near my support network. Leaving Portland metro, thus leaving the care of Doctor Goslin, was NEVER an option. I need a bedroom big enough for my bed, wheelchair, and a lift to eventually get me out of bed into the wheelchair. This place simply does not have that much space; I play a stupid game of Tetris with my wheelchair, walker, cat scratcher, and closet door every time I get dressed. And even after the economy recovered somewhat, and even though Jay was willing to commute up to an hour each way to work every day so I could extend our search parameters to include BanjoLand (where our neighbors were GUARANTEED to hate our liberal asses), there was simply nothing out there for me. Everything we found was falling apart, or the master bathroom wasn't even big enough to get a wheelchair in, much less turnaround in, or the side bedrooms where J and my mother would be staying were closets.
Quick shout out here because credit where credit is fucking DUE. My real estate agent Christina Griffith is one of the most patient people on the face of this planet. I half expected her to give me up as a client at any time. It was frustrating for us both, but she never quit on me. I didn't have an option to quit and she did, and I'm grateful as FUCK she did not take that route.
All I wanted was a place to live until I died, one way or another. My last breath in my own bed, with my cats beside me. No more transition housing. A place I could get around in my wheelchair, with place to store all of the necessary equipment (like a huge-ass Hoyer lift) that will become part of my life as the disease progresses, with space for the people taking care of me. (And the option for grocery delivery because I'm in a wheelchair and mom is blind and J can't do everything.) I didn't care what kind of dwelling it was. House, condo, manufactured home, as long as it was accessible, and affordable, I could literally give a shit. It has been the single greatest stressor in my life ever since I was diagnosed. No hyperbole. All I want is a place to just be and be allowed to die in and not have to worry about my belongings getting packed up and my cats transitioned a to new environment separate from me while I still drew breath. The actual disease and its effects have actually been secondary to all of this. My life has primarily been all about finding a home.
It's taken five years.
One thing I'm definitely grateful for is all of the people helping me look. My realtor is amazing, as I said, (seriously if you're in the Portland metro area look her up) and I had lots of friends and family keeping an eye out for me, as well as automated searches on places like redfin. This lead came from my psychiatrist of all people. He'd been keeping an eye out, but most of the places he found were way out of my price range. A client of his was sadly transitioning to a care home, and his wife had to sell their home. It was a depressing thing for them but could be a godsend for me – it was already ADA set up. Ramps to everything, even the backyard, doors wide enough for a chair in every room. He gave me the owner's email address, and I didn't have high hopes to be honest, because there was no way I was going to be able to afford this place. I contacted them anyway, and the wife turned out to be a total peach. She answered all of my questions gracefully, but sure enough their asking price was $50,000 more than I had been approved for. I told her thanks anyway. She said hang on. let's talk. It meant a lot to her that we'd been introduced through my shrink, and she really wanted the accessibility features to be of use to someone. Let's have me look at the place, she said, and we can discuss it.
I didn't get my hopes up. I didn't dare.
We toured the place, and it was such an awesome feeling to be able to actually go into a house I was looking at purchasing, and wheel around freely with nothing off-limits to me. Typically when we go to look at a house, I stay in the van while J and Christina go inside and then report back to me. All I've had to go off of was their opinions and maybe a video tour taken on Christina's cellphone. But here, here I was able to see for myself. And here I was able to see myself living in this space. This could be My House. The space was big enough. There are already ramps everywhere. The shower even was already a roll in shower. It was not quite perfect, the other two bedrooms were still kind of small. But with a little renovation we could make things work. So not daring to get my hopes up, I checked with my bank to see if maybe I could get approved for just a little more money. It still wasn't what they were asking, but it was all I could afford. The bank said OK, and I presented an offer tens of thousands less than they'd said they were going to ask, fully expecting a counteroffer or flat-out refusal.
They said yes.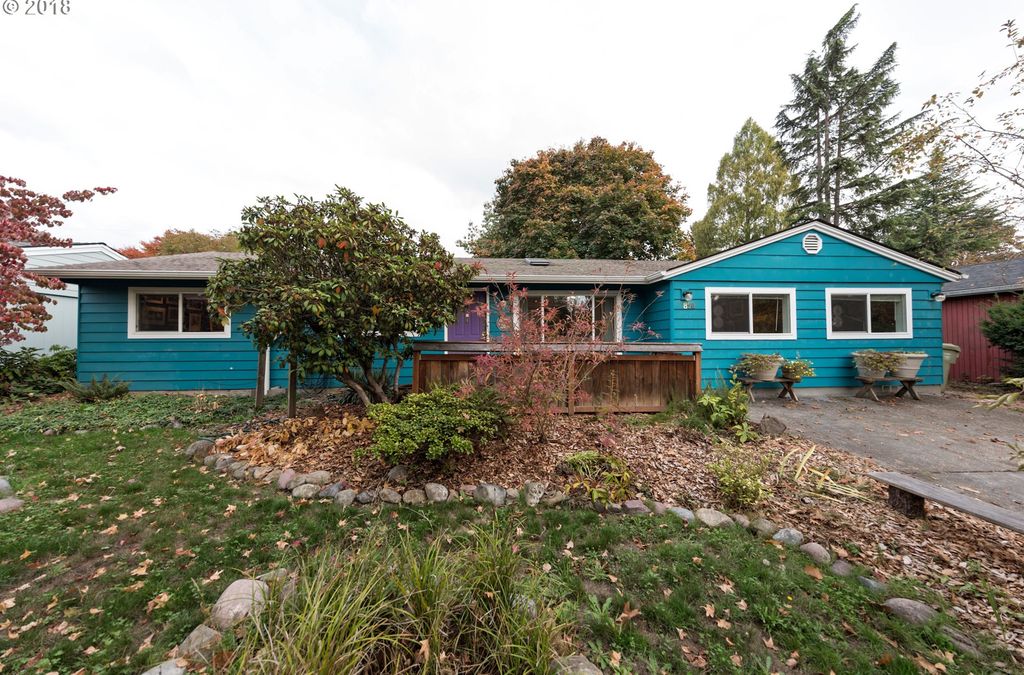 I get the keys tomorrow.
It's been a very fast roller coaster ride, having to scramble to get all the paperwork together, and proving that even on SSDI I can make the mortgage (thanks ENTIRELY to Intel's retirement plan), getting everything coordinated and submitted and 10,000 signatures on triplicate and witnessed by two rabbis and a chimpanzee, but it's all sorted. It's taking literally everything I have saved and my 401(k) and what little stock I still owned, but we're doing it. There's gonna be some work to do, we need to move a wall to make one of the bedrooms a livable size for J. There's painting of course, but that's just cosmetics. My fondest wish is to see what putting in central AC will cost, because the placement of the windows are not great for the window units that I have and I am a huge baby when it comes to heat and it's going to SUCK when I'm too hot and unable to push the covers off. I'm not sure I'm going to be afford AC, but it's a dream I have. Buying a house is incredibly expensive and there's always going to be one more thing to purchase that you never thought of. I have to hire movers. Not that I don't have a squad of willing volunteers, but for one – COVID is still very much a thing, even though America has seemed to decide that it's boring now so we're just not gonna quarantine anymore – and for two, most of my friends are willing but not necessarily able. I'm 45 years old and most of my friends are around the same age bracket. We can't just haul shit around willy-nilly anymore. And my adjustable bed weighs a ton and I'm not subjecting people I love to that nonsense. So I'm doing what I can and praying that I am able to afford it all. So hey, if you ever thought about dropping a dime into my GoFundMe, now would definitely be a good time.
I called all of the utilities today to transfer them into my name, and every single one of them wished me congratulations on the new house. It's a magical phrase. My new house. I was sincerely beginning to despair it was ever going to happen, and I would be relegated to sponge baths in my bed until I needed to be transferred to a care facility. I'm so happy it was wrong. I'm so happy this finally happened. I'm so glad I get a permanent address at last. I wish it hadn't taken so long, and I'm no longer able to do all the decorating myself, but I can be a damn good supervisor and project leader. My friends are amazing and they will help me. I will have the space worthy of dying in, at last.
My final resting place.